Cycling Events in Saskatoon
Saskatoon Short Track
Mountain Bike Series
COVID-19 Response – As per Saskatchewan Cycling Association and Cycling Canada guidelines, we are suspending registration for spring events at this time.  At this time, we do not know when this event will be able to proceed.  We will be following all guidelines and best practices being communicated by cycling governing bodies, and by the City of Saskatoon and Province of Saskatchewan.  Please check back for updates. 
Back for 2020, the second annual Saskatoon Short Track Mountain Bike series will be held at Robert Hunter West Park.
Races will be held on 8 Wednesdays throughout May and June:
May 6, 2020

May 13, 2020

May 20, 2020

May 27, 2020
June 3, 2020

June 10, 2020
June 17, 2020
June 24, 2020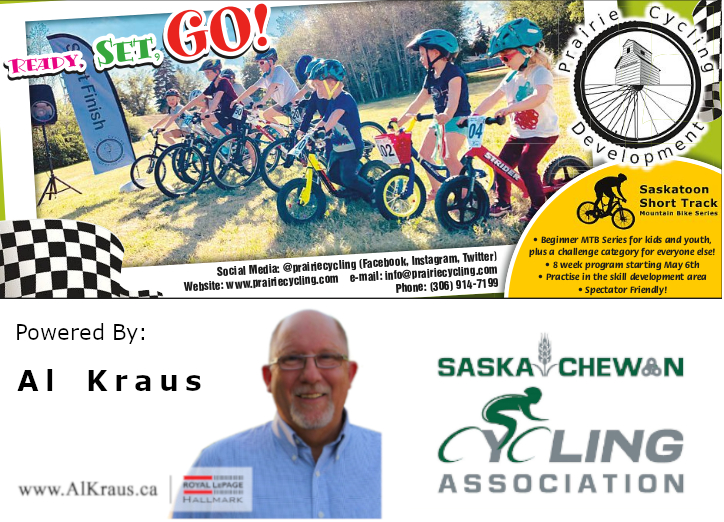 What is Short Track?
Short track is spectator friendly mountain bike racing. We have a great loop at Robert Hunter
West Park in Saskatoon (across the street from École River Heights School). Try out Mountain
Bike cross country racing right in the city. Races are approx 10 to 25 minutes long (based on
age/ability) and everyone is welcome.
● Fast and Fun MTB races
● Great for kids and speed demons alike.
● Rider friendly courses.
● Kick/balance bikes, 12″, 16″, 20″, 24″ wheels all work great on the course, and any bike
in safe working order will do! (No training wheels please)
Register by April 15, 2020 to save $5 with our early bird rate!

Entry fee is $40 for all categories, for the entire series!
All racers will need to hold a Saskatchewan Cycling Association general or racing membership (this is for insurance purposes). The earlier you register, the more races you can enjoy! This is all integrated into a single transaction online via the CCN website where you can purchase the series and membership at the same time. If you already have a 2020 SCA membership or race licence, you will only be required to purchase the series registration. All registrations will be through CCN, there will be no cash registration on site. Not sure if your child will like the series? Try out a race for $15 (subject to space available in their category). If they like it, you can pay the difference and race the entire series. If it's not their thing, leave with a number plate, and try again next year. All categories are $40 for race series (PCDI club membership included) + 2020 SCA membership. 
● Love to Ride Categories
○ Under 6 (boys/girls)
○ Under 8 (boys/girls)
○ Under 11 (boys/girls)
● Skills Champion Categories
○ Under 13 (boys/girls)
○ Under 15 (boys/girls)
○ Under 17 (boys/girls)
● Challenge Categories
○ All participants over age 16
○ Parents, Coaches, and everyone else!

Please note there is a cap on registration.
 Starts: 6:15pm
~10 minutes, Short Loop
● All Under 11 Categories
Starts: ~6:45 pm
Shortly after Race 1
~15 minutes, Full Loop
● All Under 17 Categories
Starts: ~7:05 pm
Immediately after Race 2
~25 minutes, Full Loop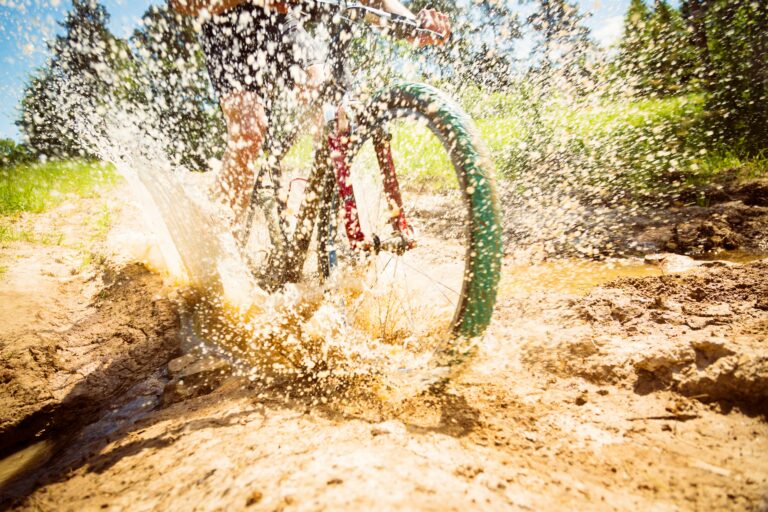 We recommend that each racer has a bottle of water

Don't forget that there are draw prizes at the end of each race!

Be careful when leaving the park as other races may be taking place.

The race courses may cross walking paths.

We will have an easier loop for the U6, U8 and U11 aged racers that is held on a flat part of the park.

The U13, U15 and U17 riders start following the completion of the U11 race, on an extended course.

Don't forget to bring your number plates to each race!

Results will be kept and posted for all U13 and above categories

All youth categories (U17 and below) will receive ribbons at the end of each event, collect all 8 and make a whole set!

We recognize that kids develop at different rates, and as such, our age categories are just suggestions. Participants may wish to move up or down a category. We want all participants to enjoy the experience and develop their skills!
Frequently Asked Questions